How to Make a DIY Wedding Bouquet: a Complete Tutorial
When you decide to design your own wedding flowers, you may find yourself asking: How do I create a DIY wedding bouquet? Of all the arrangements you will create for your big day, wedding bouquets are one of the most important. Today, we're walking you through the start-to-finish process of turning your wholesale flowers into the perfect bouquet!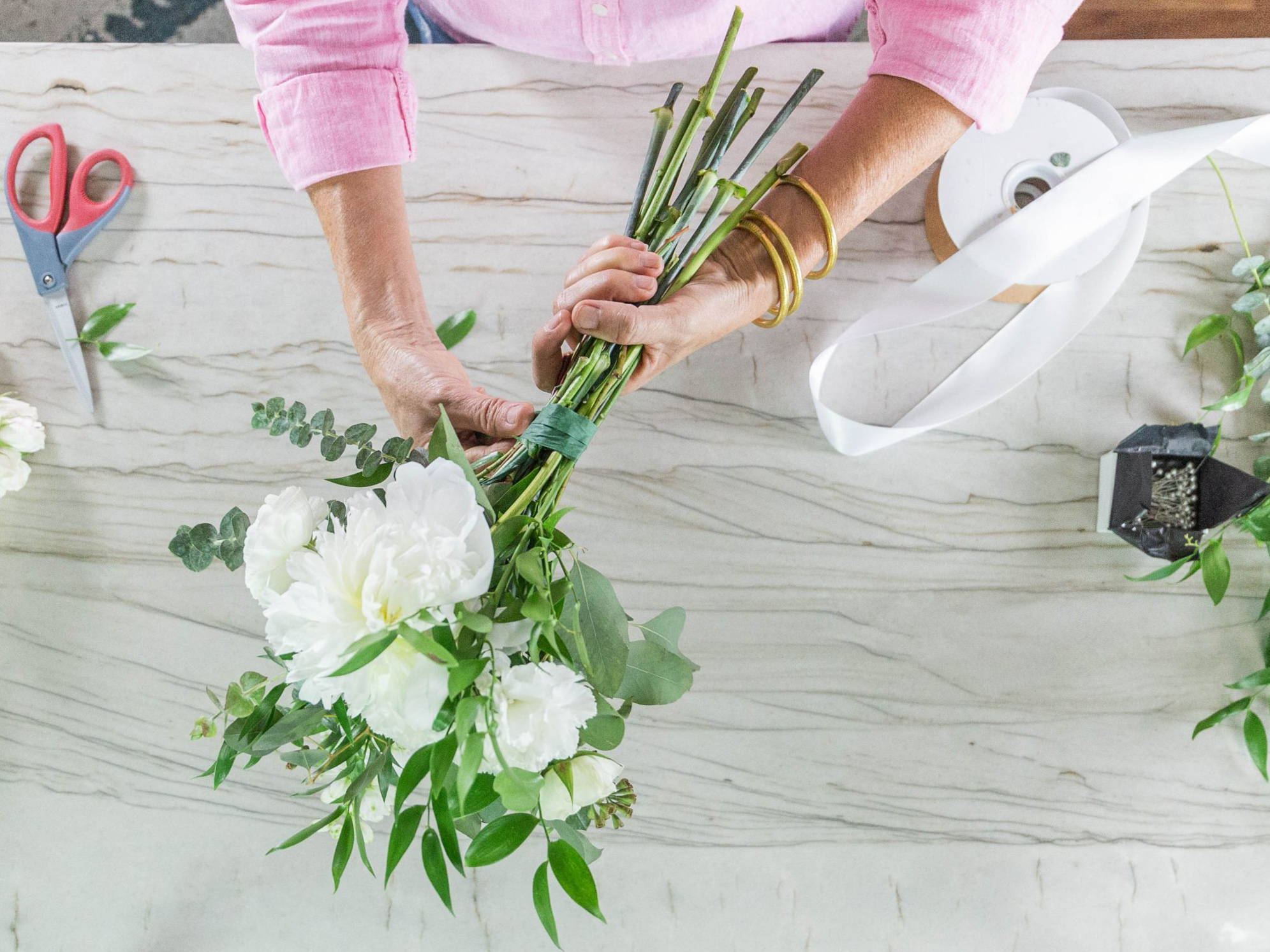 Be the first to receive the latest trends and offers!
HEADER PHOTO CREDITS
Venue: @thecoloniabuilding
Photographer: @fitsandstopsphotography
Videographer: @natachajolene
Design + Coordinator: @530bride
Floral Designer: @amourfloristandbridal
Wholesale Flowers: @fiftyflowers
Cake: @aboveandbeyondcakeseg
Macarons: @rooftopmacarons
Charcuterie + Styled Cuisine: @thehiddentable
Bar, Spike Trike + Cocktails: @tipsy_horse
Hair: @halosalondayspa
Makeup: @happilybeautiful
Gowns: @aebridal @secondsummerbridesac
Flat Lay Shoes: @dsw
Suits + Shoes: @tuxedodenca
Jewelry + Ties: @macys
Accessories: @arieltaub_accessories @luxuriousbridal @mytrendytrailer @sorrellisparkle
Rentals: @celebrationseventrentals @blossomfarmvintagerentals
Linens: @latavolalinen
Paperie: @spilledinkcalligraphy
Custom Signage: @lxvewild
Real Couple Models: Meaghan Jiles + Logan Dysert
Publication: @realweddingsmag
NEWSLETTER PHOTO CREDITS
Styling Coordinator & Design: @wildblissandco
Lead Photographer: @barefootandwindswept
Floral Design: @historiaflorals
Florals: @fiftyflowers
Venue: @acreeksideaffair
Wedding Gown: @bridalbymarie
Suit: @boisetuxedoshop
Hair & Makeup Artist: @staturesalon @hairbyshelbysmart
BellTent: @idahobelltents
Furniture Rentals: @rustiquerentalsandeventdesign
Small Details: @thelittlegemdetails
Jewelry: @diamondgirls_jewelry
Models: @kaitlyn_laree